EMPLOYEE OF THE QUARTER
Victor Esqueda
Congratulations to Victor Esqueda, for being our 2019 Quarter 1 Employee.
Great job in using our core values in your everyday work life.
Keep up the great work 👍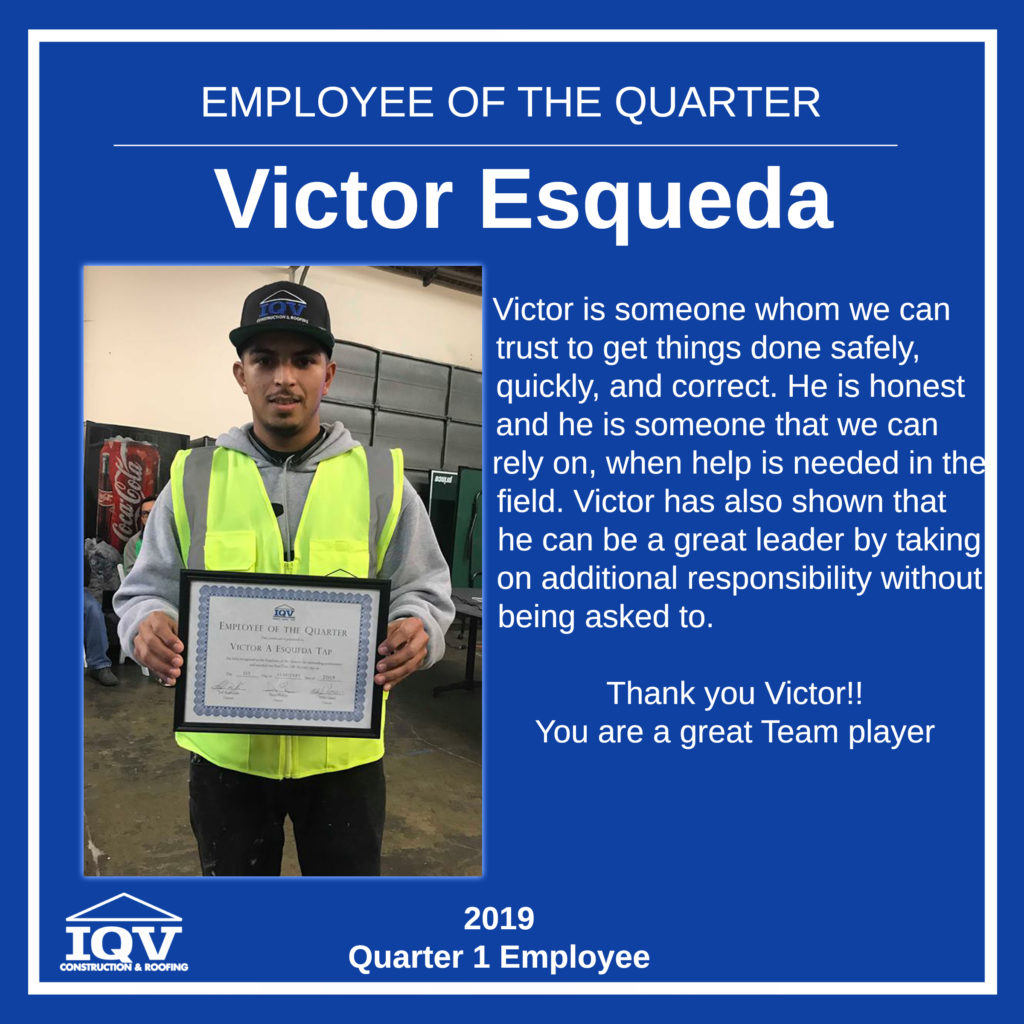 Here's what Stacey Dewey, Project Administrator had to say about Victor:
"Victor's working with Dave now though running work – he goes above and beyond and picks up material whenever he can to help Dave out. He's always trying to keep the guys on-site productive and wants to do whatever he can to help the company. I'm always able to get a hold of him if I need help, and he's super honest and just wants everyone around him to do their best work as well. I know that Victor will be a project manager one day. He's young but already has so much knowledge and just wants to continue to learn as much as he can. Working with Dave is really going to help him get the skills that he needs to move up in the company.