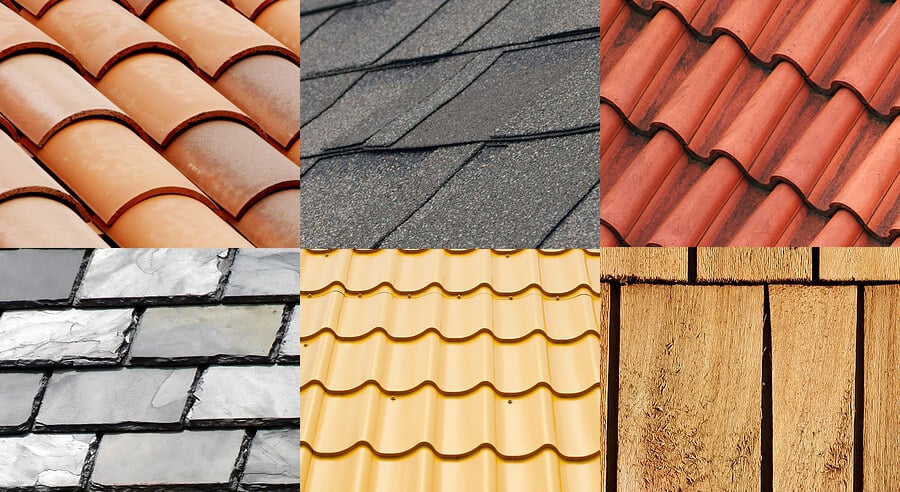 Have you ever wonder how many different types of roofing material are there? Knowing the type of roofing material you have in your home is very important especially when it comes down to choosing and maintaining your roof. 
To get familiar with the types of roofing materials there is, here's a list of the most common roofing material along with their Pros and Cons.
Asphalt Composition Shingles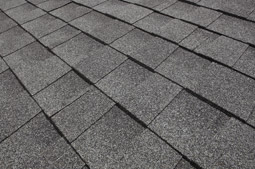 Asphalt shingles are also known as and composition shingles (or composite shingles). These are general terms for the same thing. The term "composition" is used because the shingles are a composite product made from either a fiberglass or cellulose mat, asphalt, and mineral granules. This differs from wood shake shingles or clay tiles which are made from a single material.
Pros
Relatively light, inexpensive, and easy to install
Class A fire rating for fiberglass-backed asphalt shingles
Premium grades have a longer life span than budget "3-tab" asphalt shingles
Plenty of product choices for various styles, color selections and budgets
Premium shingles have a longer warranty than basic shingles
Some U.S. states have asphalt shingle recycling programs
Cons
Asphalt shingles degrade over time due to exposure to sun and the environment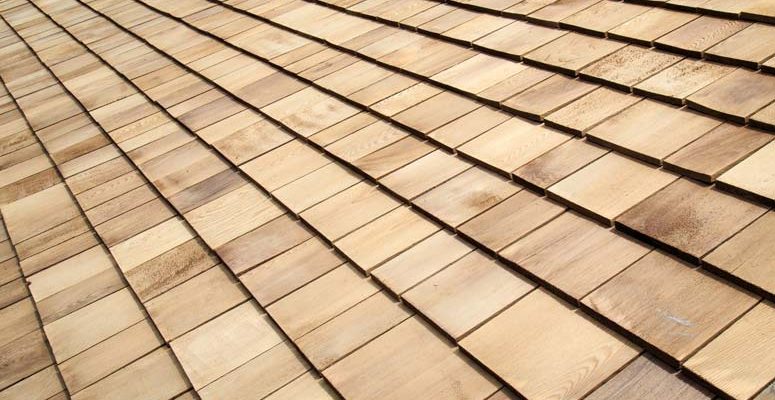 Wood shingles are thin, tapered pieces of wood primarily used to cover roofs and walls of buildings to protect them from the weather. Historically shingles were split from straight grained, knot free bolts of wood. Today shingles are mostly made by being cut which distinguishes them from shakes which are made by being split out of a bolt.
Pros
Visually appealing roof style 
Resistant to severe storms
Energy Efficiency 
Durability
Cons
Cost
Regular Maintenance Required
Metal Roofing Shingles / Sheeting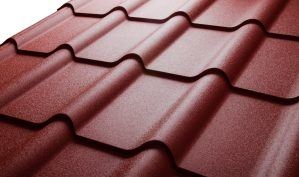 Metal roofing is available in several materials including steel, aluminum and copper. It also comes in several forms: sheeting (which includes the predominant type known as "standing seam" roofing) and tiles. If you don't like the smooth look you can buy stone coated steel roofing which has the texture of asphalt roofing.
Standing seam metal roofs are made from panels with a small vertical flange at the joint where the panels meet similar to what's shown in the photo above. Metal roof tiles are installed in a similar fashion to other roofing tiles and shingles. Metal makes for a durable roof but requires careful consideration from a style perspective, particularly the standing seam variety. You'll need to consider how it will look relative to your home's design and the architectural style of the homes in your neighborhood.
Pros
Enough variety to find a color and style that complements any home
Products available that imitate other materials for a non-mental appearance
Cons
Strikes an "agricultural" tone and can look "out of place" in suburban areas
Needs good corrosion protection (both steel and aluminum)
Steel (unprotected) will rust and even painted steel is not a good choice in corrosive environments such as coastal locations
Denting is a risk with falling tree limbs, large hail and similar debris
Clay or Concrete Roofing Tile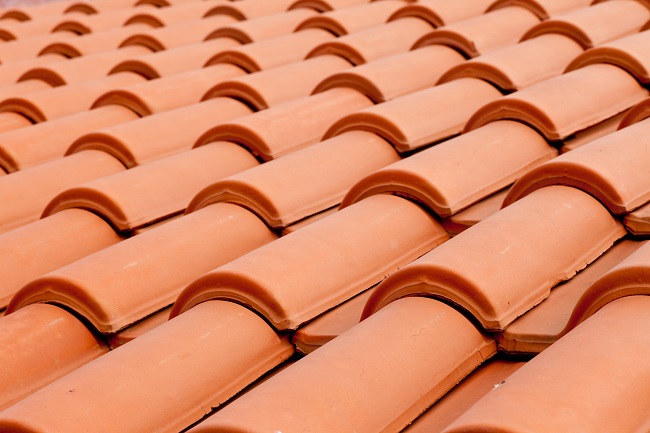 Tile roofs not made from metal or a composite material are typically clay-based or made from concrete. Tile roofs are another durable and long-lasting roof but they are heavy and your underlying roof structure needs to be designed to take the load. Clay or concrete tiles are available in a variety of styles. Some products are even made to mimic other types of roofing like wood shake. In those cases, you get the textured wood-look with a durable and fireproof roof covering. Tile roofs can be expensive however with clay-based tiles usually costing more than concrete tiles.
Pros
Durable, long lasting and relatively maintenance-free
Fireproof
Offers a range of architectural styles
Can be used to mimic other types of shingles like wood or slate
Good energy efficiency possible with tiles that have higher reflectance (reflecting the sun's energy)
Good insulating value due to the air gap between the tiles and the roof decking
More color options are available
Cons
Fragile when walking on, tiles can break rather easily
Underlayment material won't last as long, and so that underlayment needs to be replaced even while the roofing tiles will be fine
One of the more expensive roofing materials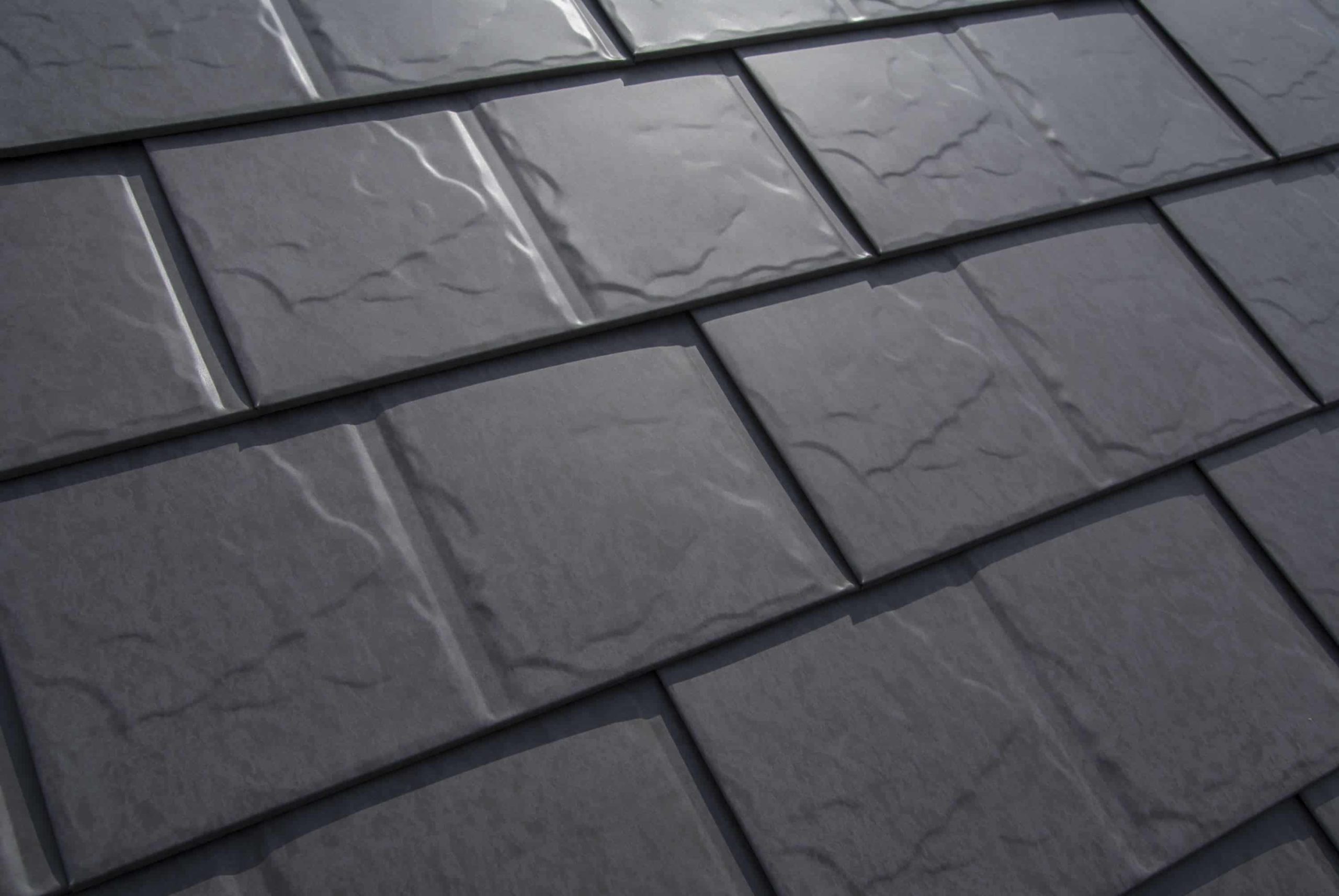 Slate is real stone and is one of the most durable and long-lasting types of roofing material you can choose. Slate roofs can be beautiful and there are several shades of slate you can choose from. A slate roof is also heavy however and your roof framing needs to be engineered to support this style of roofing. Along with the beauty and durability however comes a fairly high price tag — slate is one of the most expensive roofs you can choose.
Pros
Aesthetically Pleasing
Long lasting – 20 to 30 years before needing to be replaced
Fireproof
Low Maintenance
Increase Home Value
Cons
Requires professional installation with contractors that have experience with this type of roofing
Underlying roof structure may need reinforcement / must be built to withstand the heavier weight of slate which adds to the home's framing costs
One of the most expensive types of roofs available