Do you know the difference between Scaffolding and Shoring?
Since we are all trying to stay occupied during this difficult time, why not stay occupied learning new things.
Have you heard of the terms Scaffolding and Shoring, and wondered what they mean? or What is the difference?
SCAFFOLDING
Scaffolding, also known as scaffold or staging, is a temporary structure that is used to support a working crew and materials while working on a building. Scaffolds are widely used on site to get access to heights and areas that would be otherwise hard to get to. Unsafe scaffolding has the potential to result in death or serious injury.
WHEN ARE SCAFFOLDS NECESSARY: 
To support the working platforms where Team members can stand and carry on their duties such as painting, siding installation, plastering etc.
Scaffolding is also provided where demolition or maintenance work of the building has to be carried out.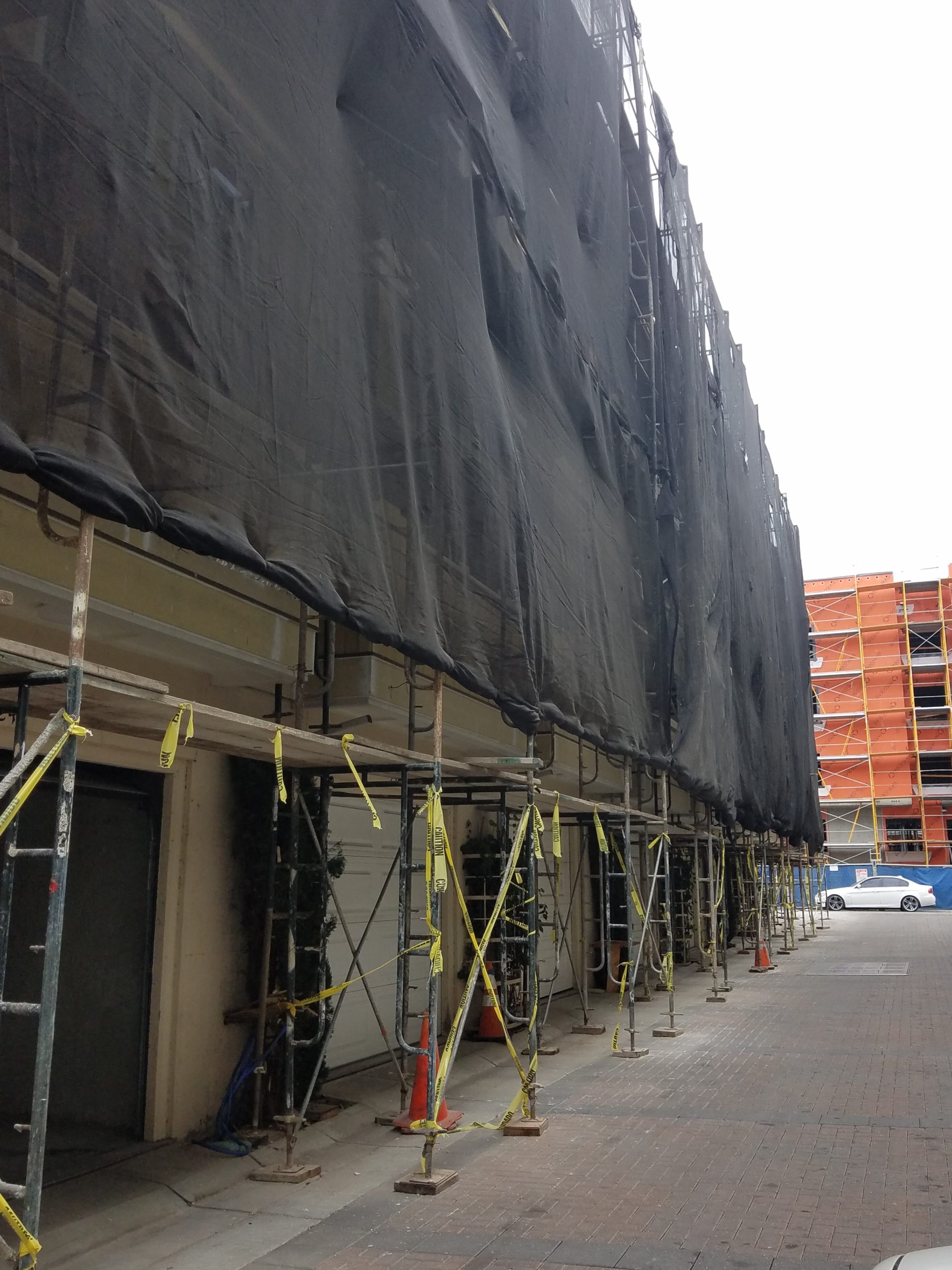 KEY POINTS DURING SCAFFOLDING:
Construction and design of scaffold comes under safety regulation of building site. For example when a person is liable to fall from more than 2m, the platforms of the scaffolds are to be provided with a guard rail to a height of 1m and also a tie board at least 200 mm above the platform.
About 35 to 40 percent of all the accidents that takes place in building construction sites is due to faulty scaffolding. Therefore strict supervision should be followed according to standard practice during scaffolding erection.
All scaffolding should be properly fixed so that they do not fall away from wall laterally. Similarly it should be stable longitudinally also.
The platform should be wide enough to accommodate a person working on it. It should not be less than 425 mm in width when the height is more than 1.8 m.
When materials are to be stored on the platform then the width of the platform should not be less than 850 mm.
Team members should not work under the scaffolding.
TYPES OF SCAFFOLDING
Single scaffolding or bricklayers scaffolding
Double scaffolding or masons scaffolding
Cantilever or needle scaffolding
Birds cage scaffolding
Ladder or trestle scaffolding
Suspended scaffolding
SHORING
Shoring is the construction of temporary structures to support an unsafe structure.
WHEN IS SHORING USED:
Shoring is provided in following situations
When a building wall shows sign of bulging or leaning outward
At the time of dismantling or reconstructing a defective building wall, shoring is provided to support the floors or roofs connected to that wall.

Shoring is also provided to support super structure when large openings are required to be made in the walls.
TYPES OF SHORING
Depending on the supporting characteristic or their positions in the space, shorings are classified into following 3 types.
Raking or inclined shores
Flying or horizontal shores
Dead or vertical shores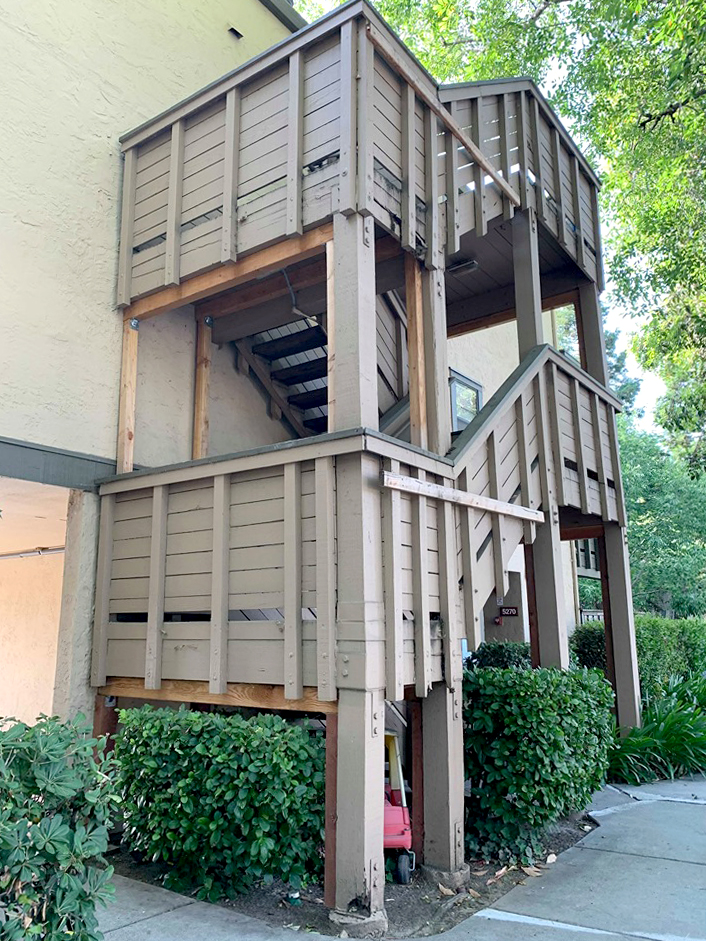 Are you able to answer the question now? We hope our little 101 knowledge on Scaffolding and Shoring has helped you.
IQV Construction & Roofing is here for all of your construction & roofing needs. If you need a service to be done call us at 408-638-5500 or request a proposal online.