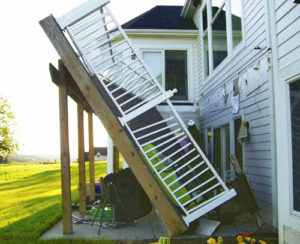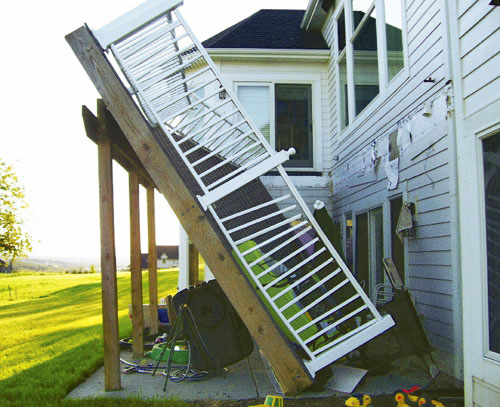 Multi-Family Residences vs California SB721
Shortly after the tragic balcony incident that left six people dead back in June of 2015 at an apartment building in Berkeley, CA law makers began to work on SB721. This is because in that incident, the balcony that collapsed had significant dry rot that was alleged to be caused by failures in the waterproofing system of the building. SB721 will require an inspection of building assemblies and associated waterproofing elements, including decks and balconies, for buildings with more than a certain number of multifamily dwelling units by a licensed architect, civil or structural engineer, building inspector or official at certain intervals. These inspections are to be held every six years to verify that those components do not pose a threat to users of the building, with the first inspection to take place before January 1, 2023.
SB 721 seeks to add Section 7071.20 to the Business and Professions Code, as well as Section 4776 to the Civil Code, both of which impose nearly identical inspection requirements on building owners and homeowner's associations aimed specifically at load bearing building assemblies of the building. As you can see, this bill will have significant effect on owners and homeowner's associations of multi-family residential buildings.
The inspections are to be conducted by a licensed architect, licensed civil or structural engineer, or a certified building inspector or building official. The inspectors are required to produce a written report, bearing the inspectors stamp, summarizing their findings and said reports are to become part of the owner or HOA's permanent records. The specific building assemblies that are included in this inspection requirement are "balconies, decks, porches, stairways, walkways, entry structures, and their supports and railings, that extend beyond exterior walls of the building and which have a walking surface that is elevated more than six feet above ground level" as well as the "associated waterproofing elements" which include "flashings, membranes, coatings, and sealants that protect the load-bearing components of building assemblies from exposure to water and the elements."
Both code sections require the inspection of 15% of each of the building assemblies. They also require that inspections allow for destructive testing of each of these building assemblies. The inspections are required to include an evaluation and assessment of:
1) the current condition of the building assemblies
2) expectations of future performance and projected service life
3) recommendations of any further inspections
4) recommendations of any necessary repair or replacement
If any immediate repairs are recommended, a copy of the report must also be given to the local enforcement agency within 15 days of completion of the report. If an owner does not comply with the inspection requirements, or fails to make repairs, B&P Section 7071.20 requires a civil penalty of $100 a day for failure to comply. Civil Code Section 4776 allows the enforcement agency to recover enforcement costs but does not impose a set civil penalty for homeowner's associations.
Should SB721 pass, this will create a significant new obligation for owners and homeowner's associations.
Source:
Hawk, Matthew T. "California SB721 Brings Mandatory Inspections to Multi-Family Residences | Lexology." California SB721 Brings Mandatory Inspections to Multi-Family Residences – Lexology, 26 Oct. 2017, www.lexology.com/library/detail.aspx?g=245ff825-79ec-4af3-9f98-b3ec3c065a62.