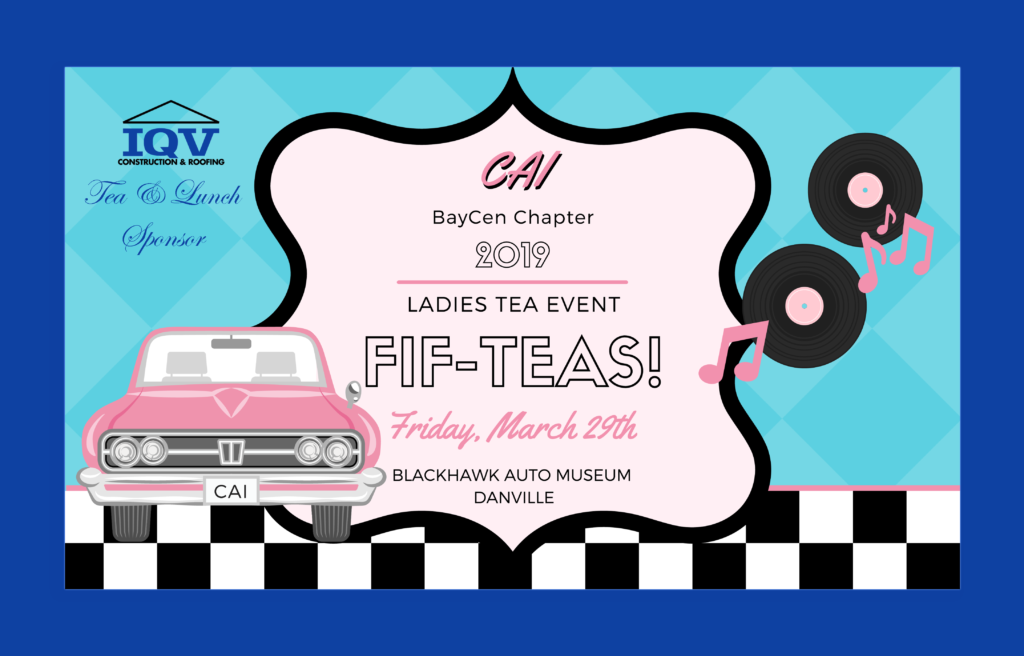 Come join us! CAI will be having us travel back in time to the fabulous 50′! Join us for this year's Fif-Teas themed bash! it will be fun.
You can come dress up, but dressing to the theme is not required, spirit awards will be given to those who best embody the 50's fashion with their hat and/or outfit.
Don't forget to strike a pose! There will also be a themed Photo Wall and a Professional Photographer who will be ready to take pictures of your wonderfully unique outfits and hats!
And not to mention, Hillary Wicht, voice and presence expert for big hitters everywhere will be in attendance as a guest speaker. She will be presenting "Is Your Voice As Powerful As You Are?"
To register click below: